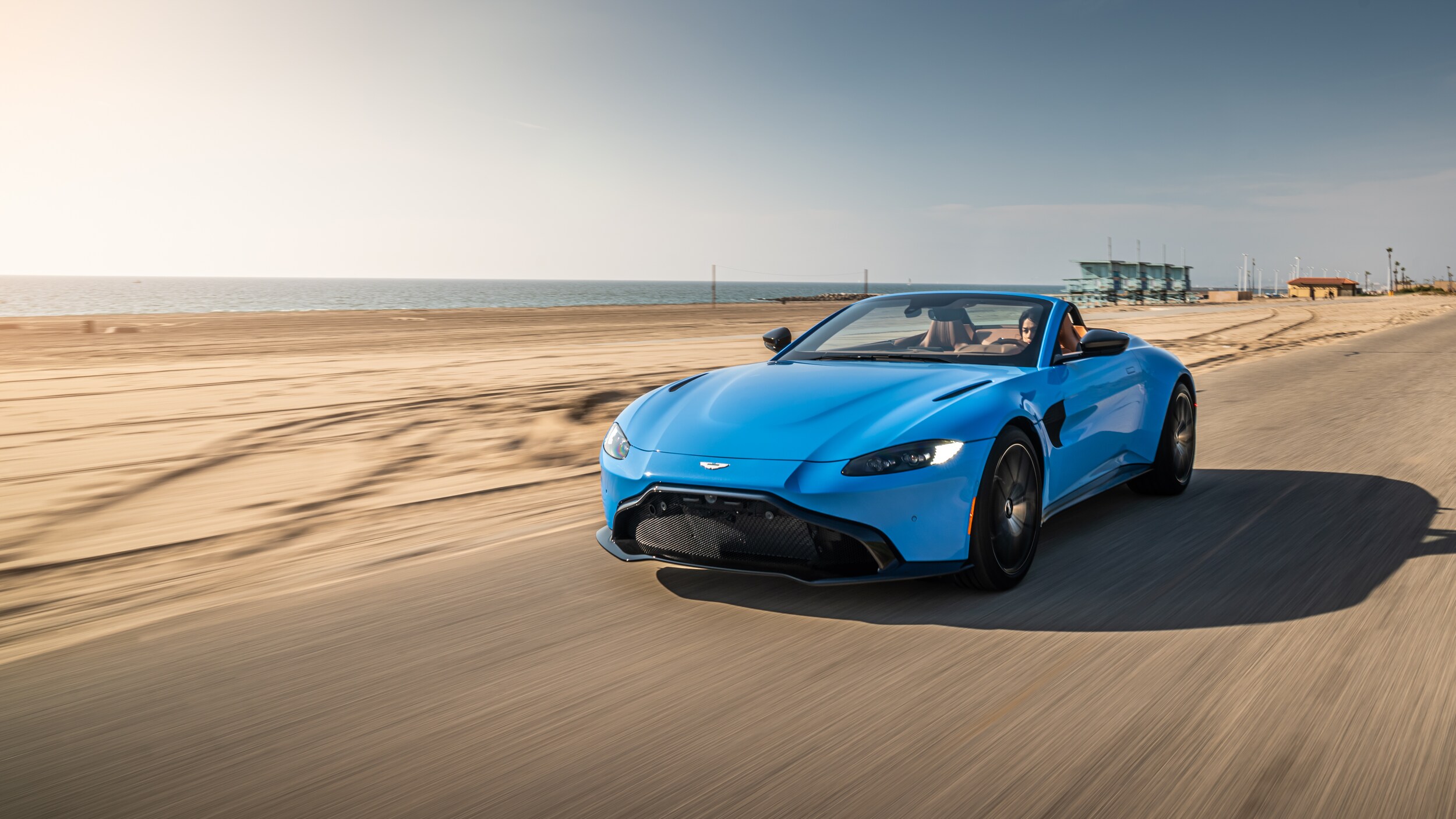 NOW TAKING ORDERS. RESERVE AN ASTON MARTIN VANTAGE ROADSTER
Aston Martin's ARCHETYPAL HUNTER
Vantage is raw and instinctive, unwavering in its singular purpose: to overwhelm the senses through its world-renowned design, agile performance and dedicated craftsmanship. Its heart beats with a high powered 4.0 litre twin-turbocharged V8, producing that visceral Aston Martin roar. A rare breed and a statement of independence on the road, Vantage embodies all that is beautiful in our performance sports car range.
Vantage Roadster is the perfect partner to the Coupe, designed side by side they sit together united in their commitment to providing the ultimate driving thrills. A convertible which amplifies the emotional appeal of a model renowned for delivering a compelling blend of potent performance, outstanding dynamics and everyday usability.
The distinctive cockpit feel is consequential of its character. A lower driving position creates a more immersive driver experience, with controls such as the newly designed sport-orientated gear-shift paddles optimally positioned. The gear-selection buttons have been uniquely placed in the center console, with the Aston Martin Audio System, 8" LCD screen and integrated satellite navigation all impressively reconfigured to focus around the driver.