THE MCLAREN SENNA CONFIGURATION – MCLAREN BEVERLY HILLS
By daniellepenberthy | Posted in Featured Cars on Tuesday, April 17th, 2018 at 11:29 pm
Last week, we had our VIP clients join us at the new showroom to spec out their McLaren Senna.  But in addition to the deposit holders, we also had a few journalists join us to go through the experience as well.
McLaren being relatively new to the modern automotive market and so technology based they invited out journalists from all sorts of tech publications to experience the McLaren configurator.  The configurator gave a real time representation of the vehicle with thousands of options.  From paint color to carbon fiber all the way down to the inside of the front diffuser.  The configurator let's you see the details before the vehicle goes into production.  Additionally the company is now capable of producing the car in all carbon fiber right on the regular production line.  In the past with the P1, if a client had requested a carbon fiber body, the car would be built like all the rest, then transported to a different factory where it was then torn down and replaced with the carbon fiber panels.  With the street legal track machine McLaren is now getting ready to release, the production time is just as quick as a non carbon fiber bodied vehicle.
Inspired by one of McLaren's greatest racing drivers, Ayrton Senna, the McLaren Senna is entirely dedicated to allowing the driver to be the best driver they can be.  If a car were to be the personification of McLaren's DNA at its most extreme, creating the purest connection between car and driver, it would be the Senna.  It is the most track-focused road car McLaren has ever built, and it will set the fastest lap times of any McLaren vehicle to date.  Weighing in at 2,641lbs this 789BHP V8 Twin Turbo engine is surely going to be a beast unlike any other and we can't wait to see our clients hit the track.
To learn more about the McLaren Senna CLICK HERE and enjoy the gallery below.  For any sales inquires, please contact Sales@OGaraCoach.com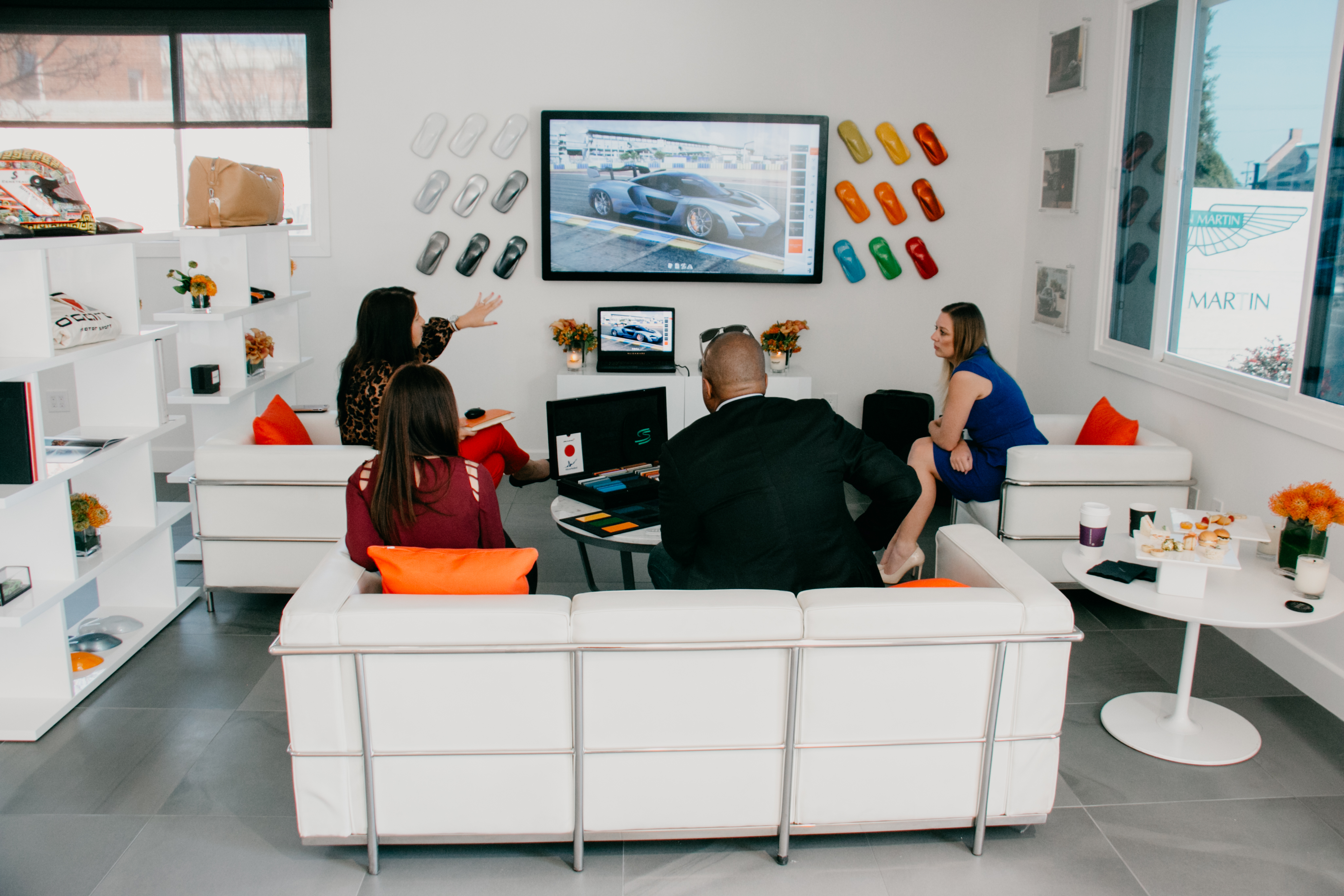 THE MCLAREN SENNA CONFIGURATION – MCLAREN BEVERLY HILLS
Tags: Beverly Hills, Event, experience, Los Angeles, luxury, McLaren, McLaren Beverly Hills, McLaren by OGara, McLaren Senna, ogara, OGara Coach, Senna, Street Legal, Super Car, things to do, Track, Track Car
Leave a Reply
You must be logged in to post a comment.