THE O'GARA THERMAL CLUB EXPERIENCE
By daniellepenberthy | Posted in Events, Uncategorized on Thursday, February 22nd, 2018 at 11:39 pm
This past weekend we took our clients out to The Thermal Club, and this month was our annual O'Gara Experience!  We encouraged clients to bring cars from any of our brands and even more to come out for one last day before the desert starts heating up.  We had a few McLaren's, an Aston Martin DB11 and One-77, and quite a few Lamborghini's including 2 of the new collectors edition Lamborghini Super Trofeo Evo in the Roger Dubuis body wrap!
This event was one of our largest yet, with 15 cars on the track.  In addition to our brands that were present, there were also many Ferrari's and Porsche's hitting the pavement with us!  The day consisted of four 30 minute driving sessions, breakfast and lunch on site, a Lamborghini Performante test drive option, and hot laps in a Lamborghini Super Trofeo Evo!  The hot laps tend to be a crowd pleaser for both drivers and their guests.
The hot laps were executed the new as well as the old model of the Huracan Super Trofeo Evo.  The new exterior has been created by Dallara Engineering, with styling input from Lamborghini Centrol Stile.  They have modified almost the entire exterior of the body.  The goal was to maintain the same high downforce of the previous model, while achieving higher overall aerodynamic efficiency.  The results were less resistance to forward travel with improved stability.  To do this, the redesign started with a new rear engine cover fin and upper intake component. This engine cover assists to cool off the naturally aspirated engine, and a rear fin on top of the car to help with lateral stability.  But this fin also resulted in an increase in torque at peak speeds.  Impressively this exterior kit on the new Huracan Super Trofeo Evo can be purchased and added to the last year model for an increase in downforce and torque.
Needless to say the hot laps were an exhilarating experience for all!  We can't wait to get back on the track with all of our brands come October.
Enjoy the gallery below and to watch the video CLICK HERE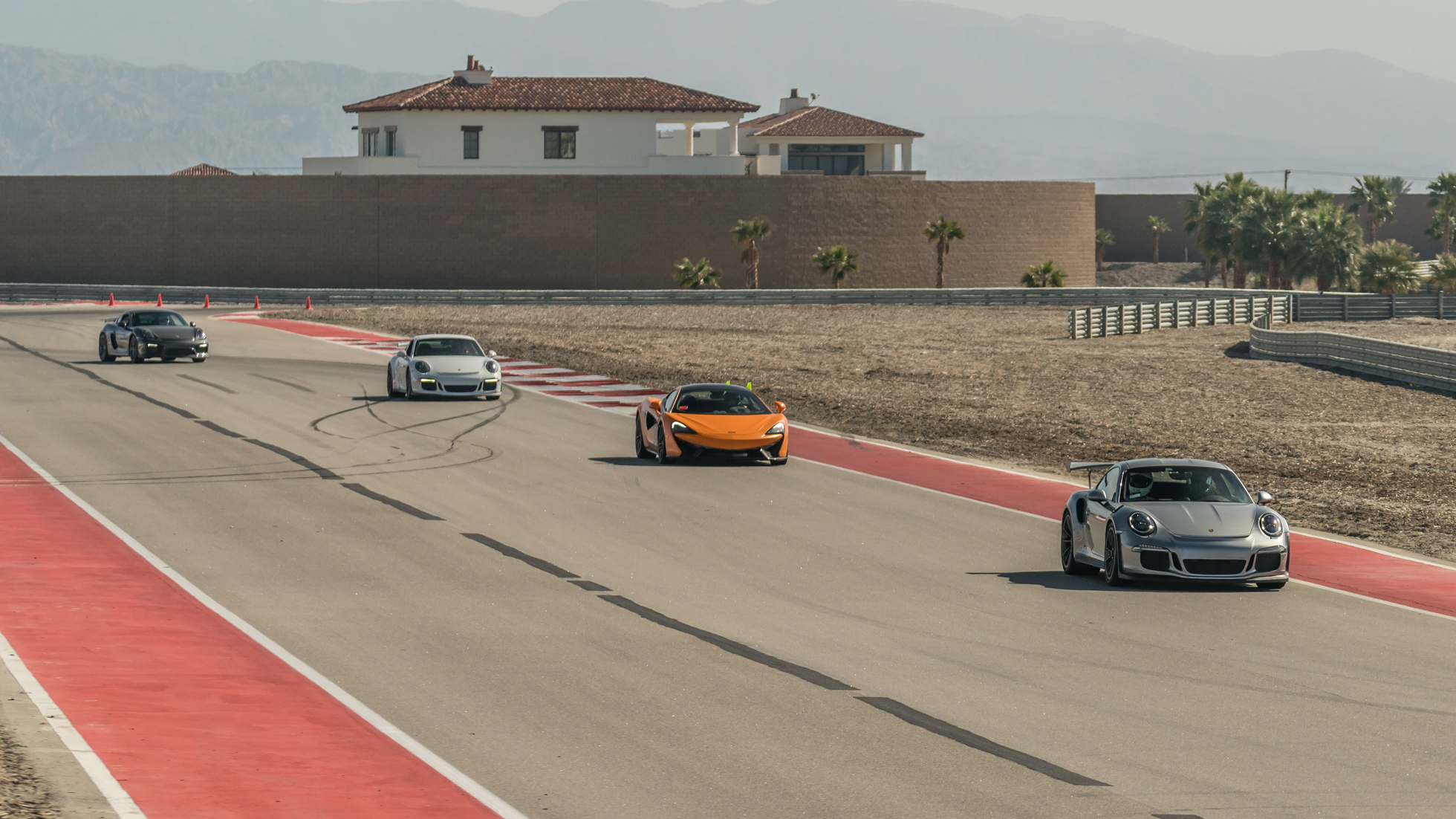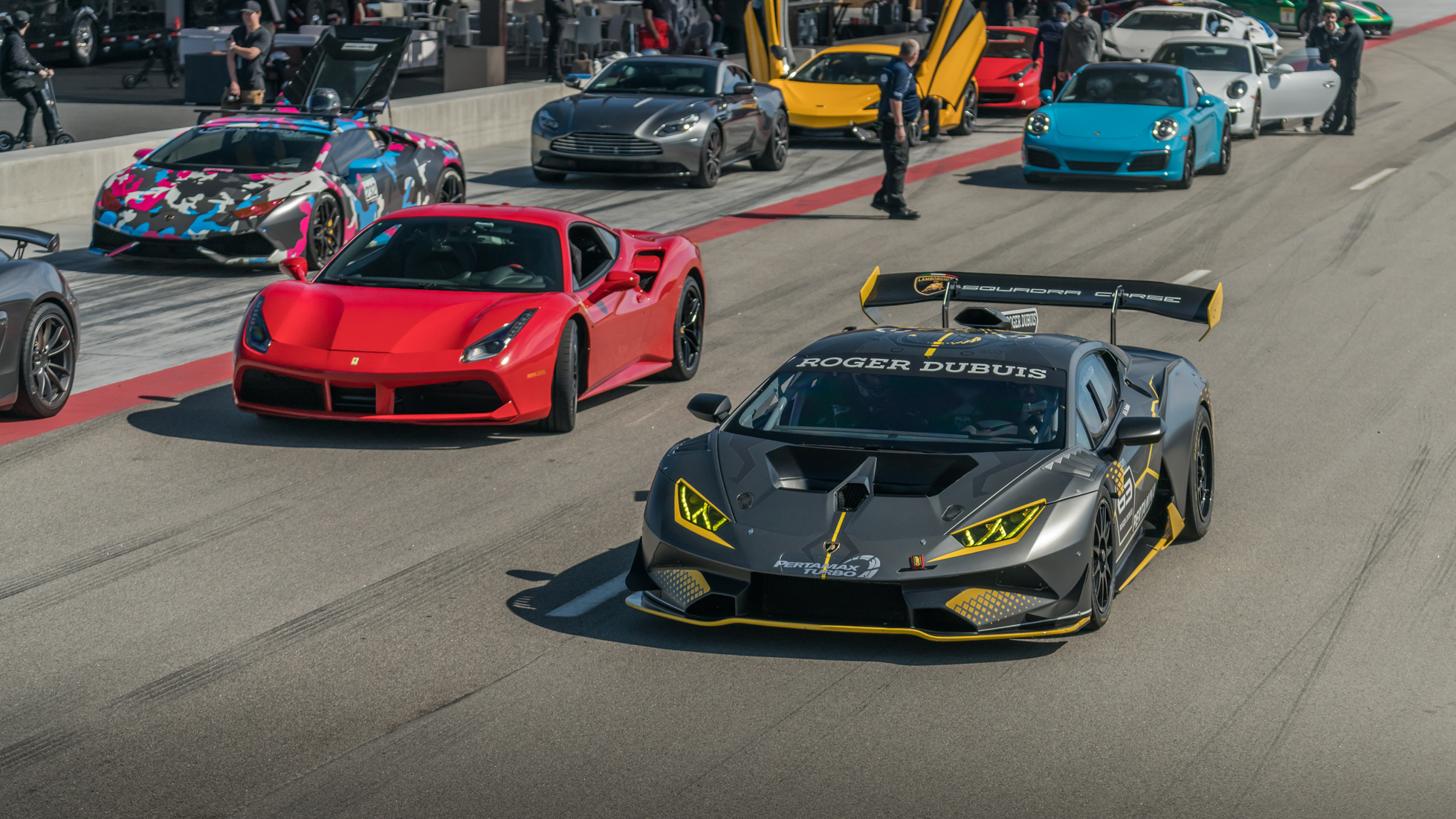 Tags: aston martin, Beverly Hills, california, Event, experience, Ferrari, huracan, lamborgini, Los Angeles, luxury, McLaren, McLaren 570s, McLaren Beverly Hills, McLaren by OGara, ogara, OGara Coach, palm springs, performante, Porsche, race, race car, race track, The Thermal Club, thermal, things to do, Track, track day
Leave a Reply
You must be logged in to post a comment.