SUNSET GT – ITALIAN TAKEOVER
By marketingo | Posted in Events, Featured Cars on Monday, November 12th, 2018 at 4:40 pm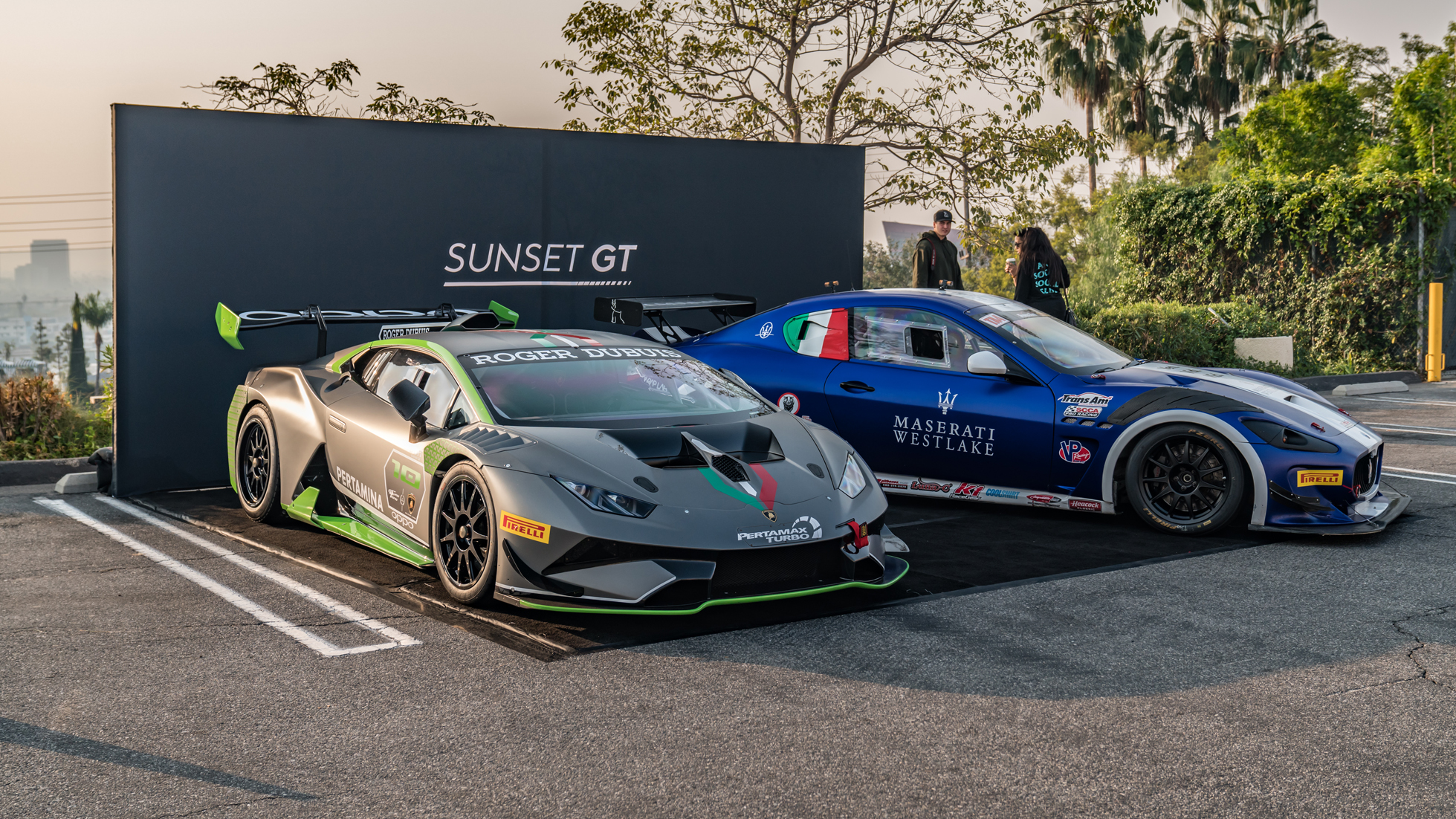 For November's edition of Sunset GT, O'Gara Coach Beverly Hills hosted an Italian Takeover at Sunset Plaza. November's edition of Sunset GT brought a fleet of Italy's best, including appearances from Lamborghini, Pagani, Ferrari, Maserati, Alfa Romeo and Lancia.
Attendees explored over 70 vehicles to suit every Italian taste. Drivers and attendees admired the track-only Lamborghini Super Trofeo Evo and Maserati race car, in addition to classics including a 1967 Alfa Romeo GTV Rally Car, and hypercar appearances including two La Ferrari Aperta. In addition to the Italian takeover, O'Gara Coach Beverly Hills brands Aston Martin, Bentley, McLaren and Rolls-Royce also made appearances.
Take a look at photos and videos from November's Sunset GT below:
Tags: Alfa Romeo, AQUA hydrate, aston martin, aston martin beverly hills, bentley, Bentley Beverly Hills, Beverly Hills Luxury Vehicle dealership, Cars and Coffee, Ferrari, italian, Italian luxury vehicle, italian takeover, lamborghini, Lamborghini Beverly Hills, Lamborghini SUV, Luxury auto, Luxury Auto Dealer, Luxury Auto dealership, luxury auto leasing, luxury automotive, Luxury Automotive Dealer, Luxury Automotive Dealership, Luxury dealer, luxury dealership, luxury leasing, Luxury meets performance, Luxury performance, luxury sport, Maserati O'Gara, McLaren, McLaren Beverly Hills, O'Gara Alfa Romeo, o'gara coach beverly hills, O'Gara Coach Luxury Racing, o'gara Motorsports, ogara beverly hills, OGara Coach, Pagani, Porsche, rolls-royce, sunset blvd, Sunset boulevard, Sunset GT, sunset GT Italian takeover, Sunset GT MSO, supercar, world renowned luxury
Leave a Reply
You must be logged in to post a comment.