THE OBTAINABLE BENTLEY: 2019 Bentley Bentayga vs BMW X7
By marketingo | Posted in Bentley, Featured Cars on Friday, February 8th, 2019 at 1:04 am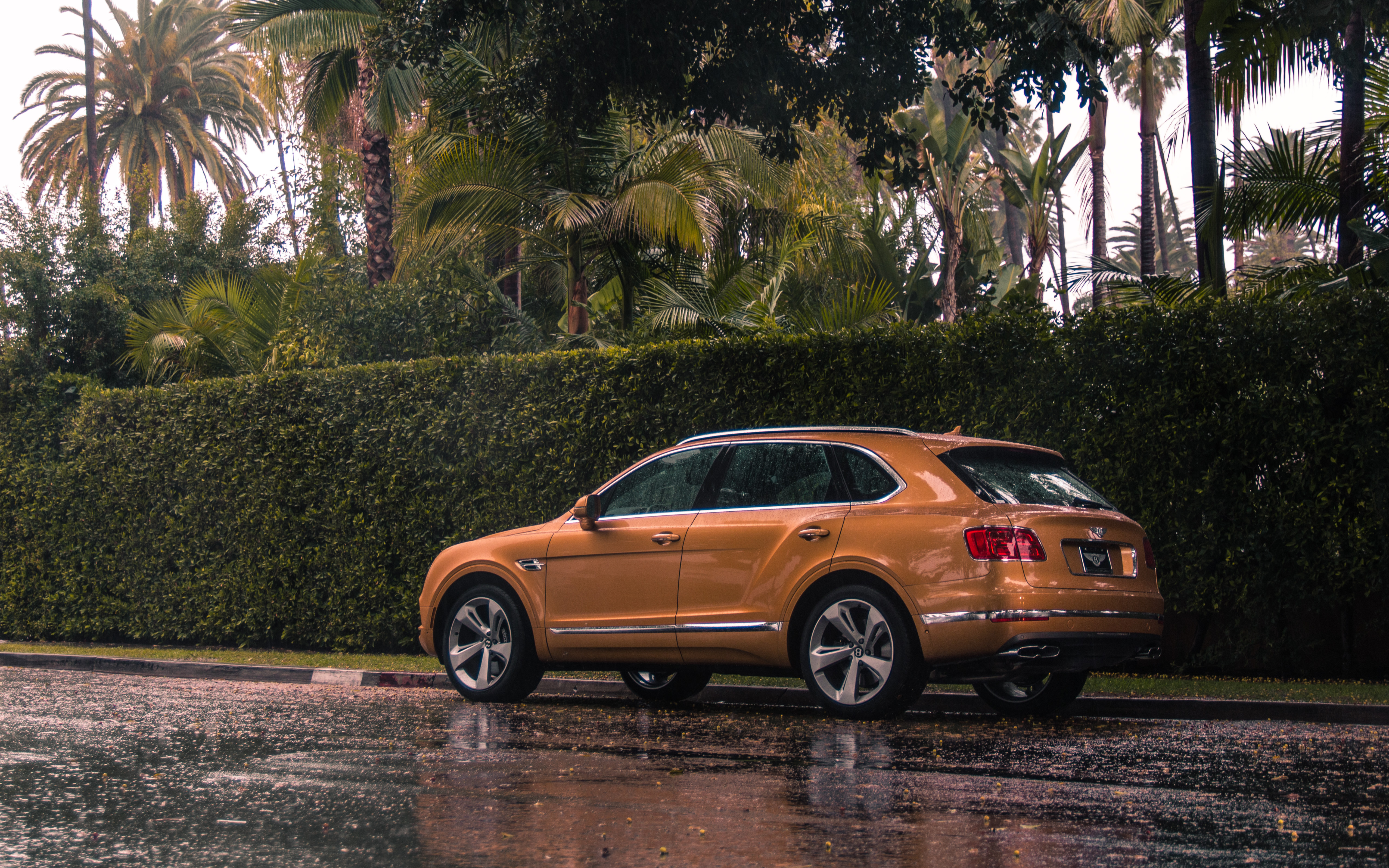 Premium SUVs have been taking over a large share of the automotive market for quite some time now. While BMW, Mercedes and Land Rover have been popular in the premium SUV segment, when it comes to bespoke luxury, the Bentley Bentayga is the first ultra-luxury SUV to pull onto the scene. What sets Bentayga above its competition, including the 2019 BMW X7?
Both the Bentley Bentayga and BMW X7 are built with the luxury SUV trend in mind, and both seat 5 to 7 passengers. However, that is where most similarities end. While the Bentayga does pull in at a higher price point than the BMW X7, this is justified by superior power, bespoke craftsmanship and attention to detail. Factor in competitive Bentayga lease specials, and stepping into a Bentayga V8 rather than a BMW X7 just became much more attainable. So what's it like to drive one of the world's most luxurious high-performance SUVs?
Where the Bentayga truly stands out from the X7 is in power. Boasting a 542-hp, 4.0-liter V8 engine, the Bentayga is a much stronger contender than the X7's 335-hp, 3.0-liter I6 . Both come equipped with all-wheel drive, but the Bentayga's all-terrain package ensures Bentayga can traverse undiscovered roads the X7 wouldn't dare navigate. Simply put, the Bentayga is the full package. Bentayga doesn't just conquer off road terrain, but does so with an effortless beauty. This beauty isn't just in the signature Bentley grill, elegant curved lines and handcrafted interior. As Bentley knows, beauty is in attention to detail. Look closer, and this is where Bentayga truly sets itself apart from the X7.
The Bentayga features a leather steering wheel and gear shift knob with leather and chrome. In comparison, the X7 has leather steering and gear-shift knobs as well, but with metal-looking components versus Bentley's elegant chrome. Ask any Bentley driver, and they will agree, what sets Bentley apart from the rest is comfort and performance. Driving the Bentayga is an artful, personal experience which evokes a sense of exploration, power and comfort. The Bentayga doesn't just meet the challenge, it exceeds expectations.
To experience the 2019 Bentley Bentayga and learn more about its competitive lease specials, call Bentley Beverly Hills at (888) 867-8168 or stop by the Bentley Beverly Hills showroom at 8423 Wilshire Blvd, Beverly Hills, CA 90211.
Tags: Bentayga, bentayga onyx, Bentayga onyx edition, Bentayga V8, bentley, bentley bentayga, Bentley Beverly Hills, Bentley Flying Spur, bentley lease special, Bentley Mulliner, Bentley Mulsanne, Beverly Hills, Beverly Hills Luxury Vehicle dealership, bmw x7, comparison, High performance SUV, lease special, Luxury auto, Luxury Auto Dealer, Luxury Auto dealership, luxury auto leasing, Luxury Automotive Dealership, Luxury dealer, luxury dealership, Luxury Family SUV, luxury leasing, Luxury performance, luxury sports, luxury suv, mercedes-amg, O'Gara luxury Automotive, ogara, OGara Coach, premium family suv, premium luxury suv, range rover, SUV
This entry was posted on Friday, February 8th, 2019 at 1:04 am and is filed under Bentley, Featured Cars. You can follow any responses to this entry through the RSS 2.0 feed. You can skip to the end and leave a response. Pinging is currently not allowed.
Leave a Reply
You must be logged in to post a comment.