THE OBTAINABLE BENTLEY: 2019 Bentley Bentayga vs Range Rover Autobiography
By marketingo | Posted in Featured Cars, Uncategorized on Thursday, February 7th, 2019 at 9:31 pm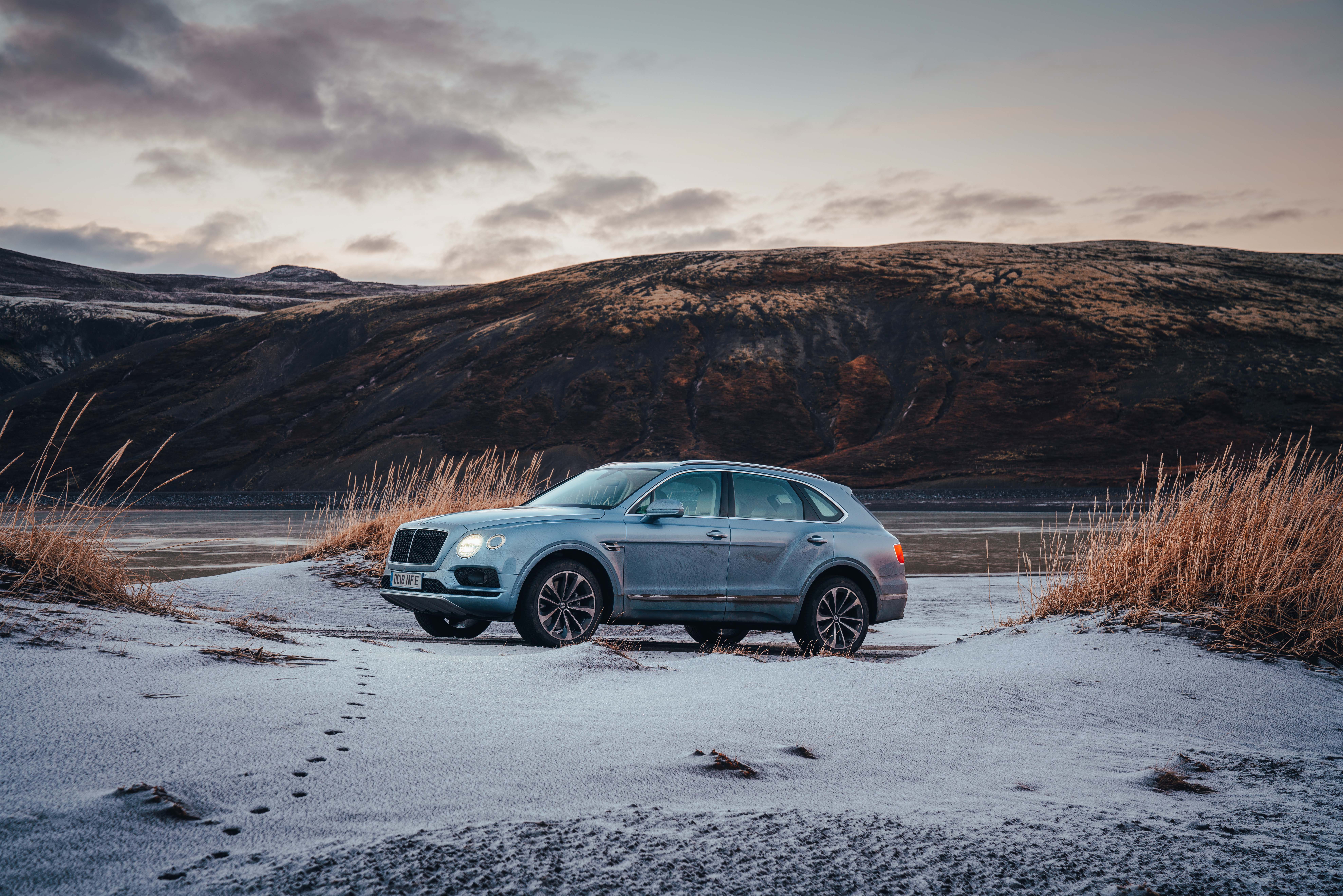 If you are in the market for a luxury SUV, there are few competitors fiercer than the 2019 Bentley Bentayga and 2019 Range Rover Autobiography. Range Rover is known for kicking up dirt off-road, whereas the Bentayga, built from British craftsmanship, boasts the best of both worlds.
The Bentayga combines limo-like luxury with four-wheel drive ability. Merging near-supercar performance and speed, the Bentayga has earned itself the reputation as one of the fastest, most powerful production SUVs. While both vehicles are similar in weight, Bentayga's a 4.0 liter twin-turbo V8 engine delivers up 542bhp and enough torque to leave the Autobiography panting in the rear view mirror. The Bentayga boasts both beauty and brains, wearing the look of luxury, while working with the laws of physics, reaching 62mph in a mere 4.1 seconds, compared with 5.4 seconds for the Range Rover Autobiography.
When it comes to design, both the Bentayga and Range Rover boast impressive detail and proportion, yet are strikingly different. The Bentayga retains the benchmark characteristics of its iconic Bentley heritage, including the classic flash grill and headlights. The British car is clear of any design faux pas, and the body exudes a certain level of refinement and pedigree absent in the Range Rover's Autobiography. Inside the Bentley, the driver incapsulated in luxury. Drivers can tear through dirt roads, through rivers and over ice, while still enjoying every interior touchpoint of Bentley luxury, including Bentley's signature sound system.
While the Range Rover is fitted with off-road capabilities, the Bentley does an excellent job of keeping up. Bentayga's All Terrain package features a luggage management system, underfloor protection and a top-view camera for navigating trails. An expanded choice of driving modes are featured on the rotary selector, suitable for a variety of terrain and weather.
While past Range Rover models were enticing at a low price point, it's difficult to justify the Autobiography as it lacks the luxury, speed and agility to compete with the Bentayga- especially when considering the value of a Bentayga V8 and competitive lease specials offered. Now celebrating its 100th anniversary, Bentley has been at the forefront of luxury for a century, and this heritage is clear. The Bentayga is the next step in the brands' evolution: a car which can handle all terrain driving, and is just as suited for pulling up the the red carpet as it is to driving through tundra. While Range Rover is building its Autobiography, Bentley's Bentayga is already living up to a legacy.
To experience the 2019 Bentley Bentayga and learn more about its competitive lease specials, call Bentley Beverly Hills at (888) 867-8168 or stop by the Bentley Beverly Hills showroom at 8423 Wilshire Blvd, Beverly Hills, CA 90211.
Tags: autobiography, automotive, Bentayga, bentayga lease, Bentayga V8, Bentayga W12, Bentayga W12 Mulliner, bentley, Bentley Beverly Hills, Bentley by O'Gara, bentley lease, Bentley Suv, Beverly Hills Bentley, Beverly Hills Luxury Vehicle dealership, comparison, consumer report, Exotic luxury vehicle, High performance SUV, lease special, Luxury auto, Luxury Auto Dealer, Luxury Auto dealership, luxury auto leasing, luxury automotive, Luxury Automotive Dealer, Luxury Automotive Dealership, Luxury dealer, luxury dealership, luxury driving, Luxury Driving experience, Luxury Family SUV, luxury leasing, Luxury meets performance, Luxury off road, Luxury performance, Luxury racing, luxury sales, luxury sport, Luxury Sportscar, luxury sportscars, luxury suv, Luxury vehicle, o'gara coach beverly hills, O'Gara Coach Luxury Racing, ogara, ogara beverly hills, OGara Coach, performance luxury, premium family suv, range rover, Sunset GT, supercar, world renowned luxury
Leave a Reply
You must be logged in to post a comment.