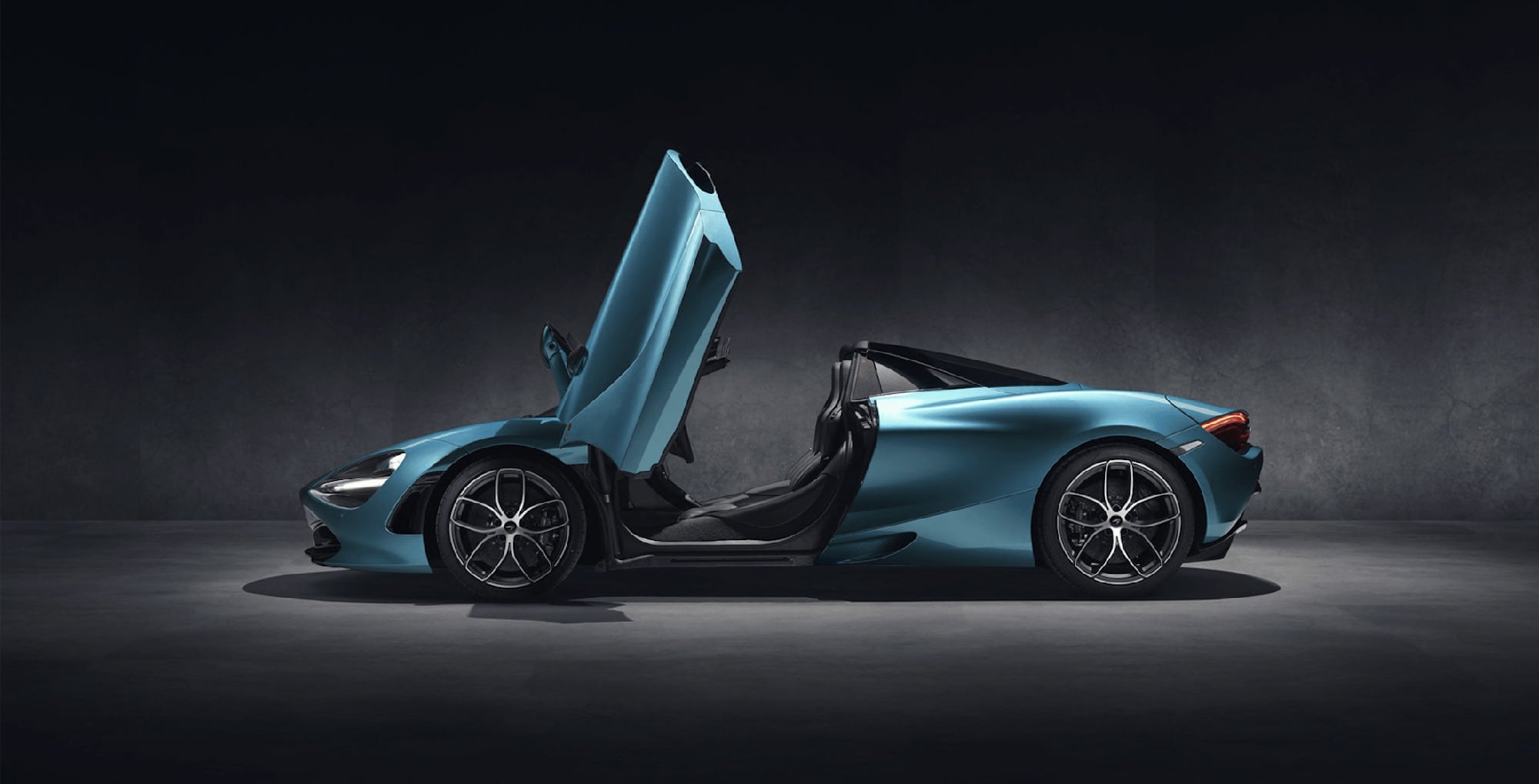 DESIGN
They say beauty is in the eye of the beholder. At McLaren, we believe it's the elegance of an efficient design. That's why nothing about the 720S Spider is there for any reason other than out-and-out performance. The dihedral doors may turn heads, but part of their function is to cool the high temperature radiator through air channels in the innovative double skin (and help you access tighter parking spaces). While the new glazed floating cantrails that support the roof also improve powertrain cooling and increase downforce, without increasing drag.
Find Your Vehicle
ENGINEERING
Just 11 seconds. That's how quickly the 720S Spider's Retractable Hard Top (RHT) lowers – letting light flood into the cabin. And with the roof down, it's clear to see how the extraordinary, purposeful design of the car's exterior flows seamlessly to its interior. Here, dynamic forms and a sense of lightness reflect McLaren's technical sophistication. No detail is overlooked… every refinement is present. Ergonomics play a vital role too with perfectly placed controls for driver and passenger alike.​
Create an Account
PERFORMANCE
The performance of the 720S Spider is a tale of two cars. On the one side, it's blisteringly fast. With driver engagement that's phenomenal. Built on our ground-breaking Monocage II-S (that minimises flex and twist) it provides exceptional levels of feedback. Slip it into Sport or Track mode, and the true athleticism of a car born from a long Formula 1™ heritage is unleashed. Then there's the other side. Select Comfort mode, and the 720S Spider transforms. Its pioneering hydraulic suspension creates a relaxing and comfortable drive – tuned perfectly for everyday driving through town or country. So whether you're out for a quick spin or pushing limits at your favourite track, the 720S Spider will perform. And then some.​
Contact Us
See Other McLaren Options: